Special Services & Events Schedule
For more information on an event, please send an email to admin@midcapeag.org.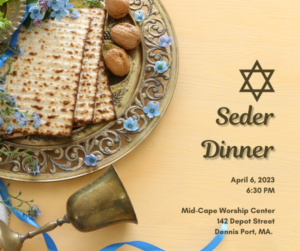 Seder – Rescheduled Due to COVID Outbreak
Date: April 12, 2023
Time: 6:30 PM
Join us as we celebrate the seder and as we learn about Jesus in the seder! Please RSVP by April 3rd to Linda Anderson.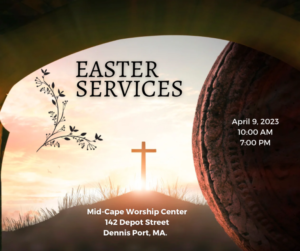 Easter Services
Date: April 9, 2023
Time: 10:00 AM & 7:00 PM
Come and celebrate the resurrection of our Lord and Savior Jesus Christ with us!