Special Events Schedule
For more information on an event, please send an email to admin@midcapeag.org.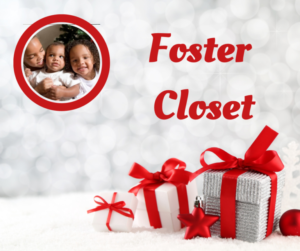 Foster Closet Donation Drive
Unfortunately, children frequently enter the foster care system with no belongings or a few in a trash bag. Babies often arrive with no diapers, bottles, or formula. The Cape Cod Foster Closet in Eastham makes sure no foster child goes without and provides help to foster care families.
ITEMS NEEDED:
Clothing from newborn to adult large.
Socks, underwear, and shoes – all sizes
Toiletries
Small stuffed animals
Backpacks and duffel bags
Blankets
All baby gear from strollers to swaddles
Diapers, wipes, and formula
New and gently used items can be dropped off at the church at 142 Depot Street in Dennis Port at the following times:
Monday – Saturday 7:30 AM – 8:30 AM
Wednesday 6:30 PM – 7:00 PM
Sunday 8:00 – 10:00 AM & 6:30 – 7:00 PM
Please DO NOT leave items outside the church.
The last day to bring items to the church is December 10th.
Please feel free to contact Shannon Decoster or myself with any questions you may have.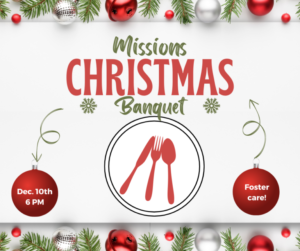 Christmas Missions Banquet
Date: December 10, 2022
Time: 6:00 PM
Place: at the church
Bring a hot dish or a salad.
Desserts and beverages will be provided.
After dinner, there will be a time of singing Christmas carols, a report by Shannon Decoster on the donation drive for the Foster Closet, and a testimony from those who were in the foster care system. Ken and Jen Kinnamon will inform is about the ministry that they provide as chaplains to the foster children and foster parents. Be prayerfully prepared for a missions offering.