Services & Bible studies
Your word is a lamp for my feet; a light on my path – Psalm 119:105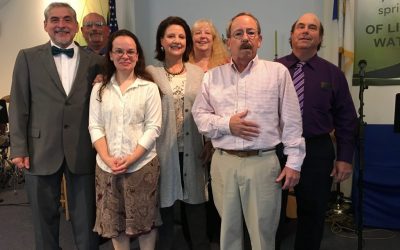 At the Church
On Sunday at 10:00 AM, we have drive-in and inside service. Bible studies are held in the church Monday – Saturday at 8:00 AM and Sunday at 9:00 AM. Wednesday night Bible study is at the church at 7:00 PM.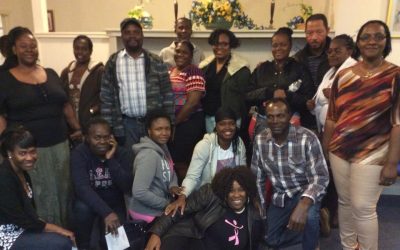 Facebook & YouTube
Our services, Bible studies, and special events are on the Mid-Cape Worship Center Facebook page. You can also view them on our YouTube channel Mid Cape Worship Center Cape Cod.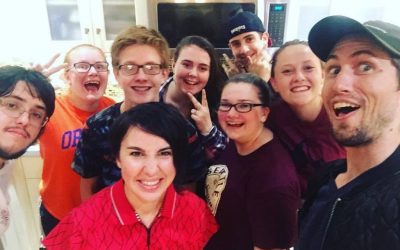 Website
You can also view services, special events, and Bible studies on this page.
Week of May 23, 2021
Early Morning Bible Studies
Week of May 16, 2021
Early Morning Bible Studies
Week of May 16, 2021
Early Morning Bible Study & Wednesday Night Bible Study
Week of May 16, 2021
Early Morning Bible Study & Sermon
Week of May 9, 2021
Early Morning Bible Studies
Week of May 9, 2021
Early Morning Bible Studies
Week of May 9, 2021
Wednesday Night Bible Study & Early Morning Bible Study
Week of May 9, 2021
Early Morning Bible Studies
Week of May 9, 2021
Sermon & Early Morning Bible Study
Week of May 2 & 9, 2021
Early Morning Bible Studies
Week of May 2, 2021
Early Morning Bible Studies
Week of May 2, 2021
Early Morning Bible Study & Wednesday Night Bible Study
Week of May 2, 2021
Early Morning Bible Studies
Week of May 2, 2021
Early Morning Bible Study & Sermon
Week of April 25, 2021
Early Morning Bible Studies
Week of April 25, 2021
Early Morning Bible Studies
Week of April 25, 2021
Early Morning Bible Studies
Week of April 25, 2021
Early Morning Bible Study & Sermon
Week of April 18, 2021
Early Morning Bible Studies
Week of April 18, 2021
Wednesday Night Bible Study & Early Morning Bible Study
Week of April 18, 2021
Early Morning Bible Studies
Week of April 18, 2021
Sermon & Early Morning Bible Study
Week of April 11 & 18, 2021
Early Morning Bible Studies
Week of April 11, 2021
Early Morning Bible Studies
Week of April 11, 2021
Early Morning Bible Study & Wednesday Night Bible Study
Week of April 11, 2021
Early Morning Bible Studies
Week of April 11, 2021
Early Morning Bible Study & Sermon
Week of April 4 &11, 2021
Early Morning Bible Studies
Week of April 4, 2021
Wednesday Night Bible Study & Early Morning Bible Study
Week of April 4, 2021
Early Morning Bible Studies
Week of April 4, 2021
Easter Sermon & Early Morning Bible Study
Week of March 28 & April 4, 2021
Early Morning Bible Studies
Week of March 28, 2021
Early Morning Bible Studies
Week of March 28, 2021
Early Morning Bible Study & Wednesday Night Bible Study
Week of March 28, 2021
Early Morning Bible Studies
Week of March 28, 2021
Early Morning Bible Study & Sermon
Week of March 21, 2021
Early Morning Bible Studies
Week of March 21, 2021
Wednesday Night Bible Study & Early Morning Bible Study
Week of March 21, 2021
Early Morning Bible Studies
Week of March 21, 2021
Sermon & Early Morning Bible Study
Week of March 14 & 21, 2021
Early Morning Bible Studies
Week of March 14, 2021
Early Morning Bible Studies
Week of March 14, 2021
Early Morning Bible Study & Wednesday Night Bible Study
Week of March 14, 2021
Early Morning Bible Studies
Week of March 14, 2021
Early Morning Bible Study & Sermon
Week of March 7, 2021
Early Morning Bible Studies
Week of March 7, 2021
Wednesday Night Bible Study & Early Morning Bible Study
Week of March 7, 2021
Early Morning Bible Studies
Week of March 7, 2021
Sermon & Early Morning Bible Study
Weeks of February 28 & March 7, 2021
Early Morning Bible Studies
Week of February 28, 2021
Early Morning Bible Studies
Week of February 28, 2021
Early Morning Bible Study & Wednesday Night Bible Study
Week of February 28, 2021
Early Morning Bible Studies
Week of February 28, 2021
Early Morning Bible Study & Sermon
Week of February 21, 2021
Early Morning Bible Studies
Week of February 21, 2021
Wednesday Night Bible Study & Early Morning Bible Study
Week of February 21, 2021
Early Morning Bible Studies
Week of February 21, 2021
Sermon & Early Morning Bible Study
Week of February 14, 2021
Early Morning Bible Studies
Week of February 14, 2021
Early Morning Bible Studies
Week of February 14, 2021
Early Morning Bible Study & Wednesday Night Bible Study
Week of February 14, 2021
Early Morning Bible Studies
Week of February 14, 2021
Early Morning Bible Study & Sermon
Week of February 7, 2021
Early Morning Bible Studies
Week of February 7, 2021
Wednesday Night Bible Study & Early Morning Bible Study
Week of February 7, 2021
Early Morning Bible Studies
Week of February 7, 2021
Early Morning Bible Study and Sermon
Week of January 31, 2021
Early Morning Bible Studies
Week of January 31, 2021
Wednesday Night Bible Study & Early Morning Bible Study
Week of January 31, 2021
Early Morning Bible Studies
Week of January 31, 2021
Sermon & Early Morning Bible Study
Week of January 24, 2021
Early Morning Bible Studies
Week of January 24, 2021
Wednesday Night Bible Study & Early Morning Bible Study
Week of January 24, 2021
Early Morning Bible Studies
Week of January 24, 2021
Sermon & Early Morning Bible Study
Week of January 17 & 24, 2021
Early Morning Bible Studies
Week of January 17, 2021
Early Morning Bible Studies
Week of January 17, 2021
Early Morning Bible Studies
Week of January 17, 2021
Early Morning Bible Study & Wednesday Night Bible Study
Week of January 17, 2021
Early Morning Bible Studies
Week of January 17, 2021
Early Morning Bible Study & Sermon
Week of January 10, 2021
Early Morning Bible Studies
Week of January 10, 2021
Wednesday Night Bible Study & Early Morning Bible Study
Week of January 10, 2021
Early Morning Bible Studies
Week of January 10, 2021
Sermon and Early Morning Bible Study
Week of January 3, 2021
Early Morning Bible Studies
Week of January 3, 2021
Wednesday Night Bible Study & Early Morning Bible Study
Week of January 3, 2021
Early Morning Bible Studies
Week of January 3, 2021
Sunday Sermon & Early Morning Bible Study
November 1, 2020
Rev. Henry Perry
May 17, 2020
The Virtues of the Bride & The Wrath of God
May 3, 2020
The Mark of the Beast & Vessels Not A Few
April 26, 2020
The Antichrist & Vessels Not A Few
April 19, 2020
Left Behind and Into the Fog
Easter Sunday & Passover 2020
The Lamb of God and Mrs. Cohen's Heavenly Grape Refresher
Palm Sunday 2020
The Pretribulation Rapture of the Church and The Ship of Faith Chapter 4
March 29, 2020
The Miracle of the Human Body and Chapter 3 of The Ship of Faith "The Doldrums"
March 22, 2020
America and the End Times and Faith in the Storm